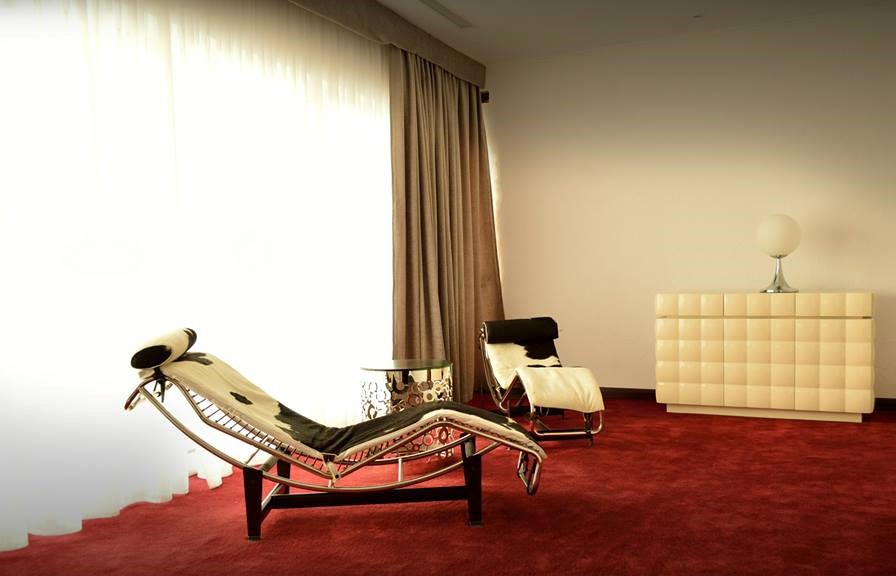 The comfort and tranquility of the standard deluxe apartments offers the opportunity for every guest staying in Kenya or USA, to experience a part of what luxury means in its functional sense.
The two rooms of the apartments offer harmonious interiors, equipped with furniture and accessories that surprise with elegance and refinement. The experience of total relaxation continues on the imposing balconies that offer memorable images, and the entire range of facilities and services adds fleeting moments of pampering, but strong in their own way.

Find out more!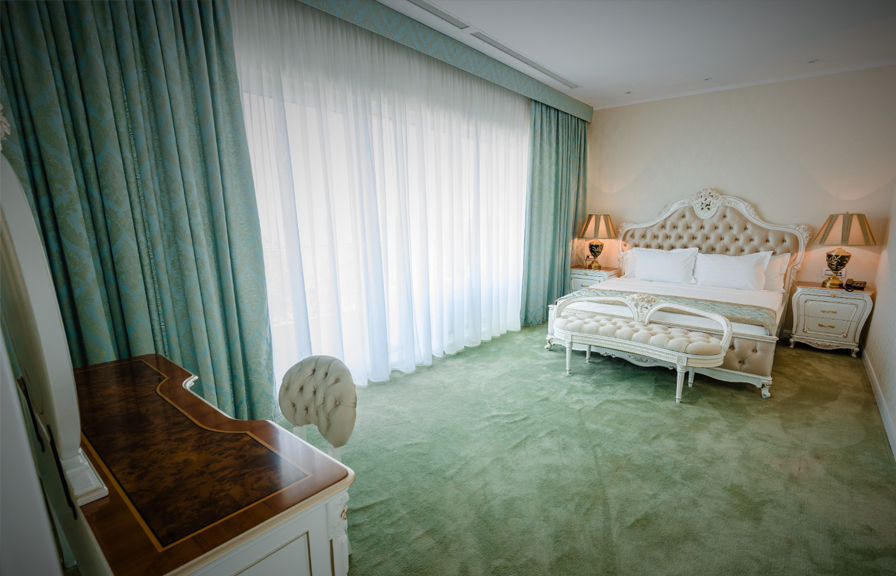 The two deluxe apartments with sea view, China and France, invites you to discover two big worlds, similar and at the same time in antithesis.
The influence emanating from them as countries, and the advantage of the sea on their side underlines the similarity between the two, but the robust and imposing decor of China and the translucent and warm details of the France apartment, creates a visual contrast that entices you to discover their uniqueness.
The surface of the apartments up to 100 m² and their complexity, make you immerse yourself in a sea of beauty and new, comfort and harmony.

Find out more!