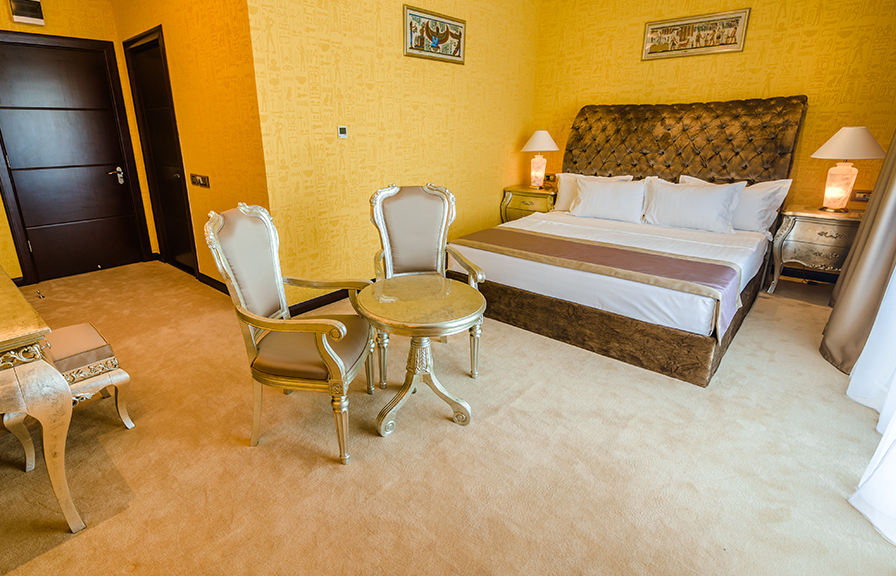 Discreet and imposing at the same time, the standard deluxe double rooms are the place where silence is intertwined with creativity, where the innovative and daring design of the rooms and bathrooms gives those open to the new, the true experience of luxury.
Fie ca alegi sa explorezi Indonezia, Turcia, Grecia, Egipt sau Thailanda, camerele duble deluxe standard te introduc selecta lume a confortului punandu-ti la dispozitie o suprafata generoasa de 33 m², decorated with elegant and comfortable furniture, assorted in light and dark colors.

Find out more!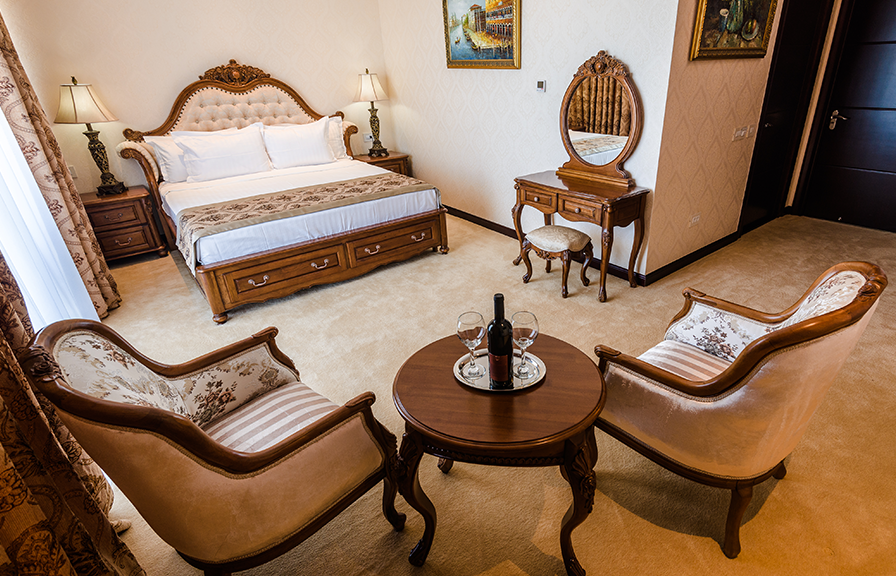 Dare to be your own Captain, and discover lands with access to the sea or the ocean from the shores of Romania, England, Iran, Australia, India and Italy. Choose any of the seven rooms and enjoy from the balcony overlooking the sea or through the large windows the feeling of relaxation and comfort, which acquires a completely different dimension at this height.
Luxury and refinement are reflected in the imposing furniture and through the warm and gentle chromatics of the entire decor, from carpets with powder beige shades and silky wallpaper, to red velvet curtains and paintings made of silver thread.

Find out more!